Somerset Health Practice Pain Clinic
At the Pain Clinic, our aim is to help people improve their painful symptoms and coping abilities, naturally.
All our treatments are recommended by NHS N.I.C.E. guidelines for back pain.
Glastonbury Surgery
www.glastonburysurgery.co.uk
We use manual manipulation, traditional and medical acupuncture, shockwave therapy, soft-tissue techniques and joint mobilising including massage and ultrasound. We may suggest appropriate exercise and lifestyle changes as well as ergonomics advice to help you in your every day life.
We aim to provide knowledge and understanding of the cause of your condition, helping you to cope better and reduce your related stress, anxiety and depression.
Common pain symptoms
Common pain symptoms include back pain, neck pain, muscle pain and aches,  minor ligament injuries, arthritis pain and other joint problems, sciatica and other spinal nerve problems and fibromyalgia.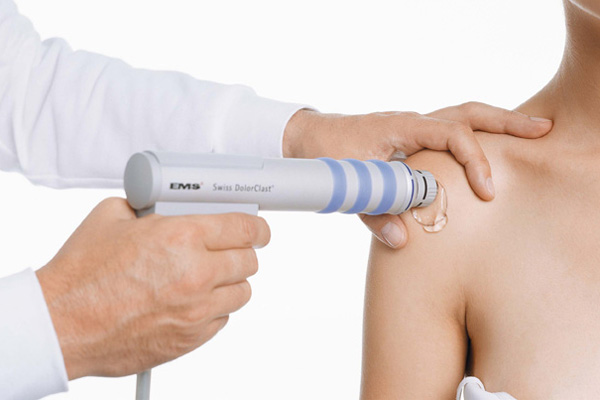 Shockwave Therapy at Somerset Health Practice
Shock wave therapy - A revolutionary solution to tendon pain
Pain is treated effectively by the use of acoustic shock waves. These are harmless and stimulate the affected tissues to heal. It is commonly used to treat stubborn tendon problems but has an increasingly wider use with inspiring results.
Some of the conditions commonly treated include:
Foot and ankle problems - Achilles tendon, Plantar fasciitis
Knee - Patella tendonopathy and shin splints
Hip pain - Greater trochanter syndrome
Shoulder pain - impingement, calcific tendonitis of the shoulder
Tennis elbow and Golfers elbow
Pain Clinic Charges
Discounts are available for payment in advance.
Acupuncture
5 sessions - (7.5% discount): £215.00
10 sessions - (15% discount): £385.00
Shockwave Therapy
Individual session - £95.00
6 sessions - £480.00
Additional session - £80.00
Private Health Insurance
Your private health insurance may provide cover for your treatments, please contact us for more information.





To book an appointment
To book an appointment at one of our Pain Clinics, please call Somerset Health Practice on 01458 836 152 / 01458 860 392 or email info@somersethealthpractice.co.uk.